Payment & security



Payment:


When you buy from us you can rest assured that all payment data is treated highly confidential and secure. We fully comply with all safety requirements and have been approved and certified by NETS/Teller. Learn more about our comprehensive security further down.

We accept payment in the following ways:
Payment logo

Description

Fee

Notes

PayPal Express Checkout


4,25 %


The amount will be withdrawn from your account immediately.

Creditcard
VISA, VISA Electron, MasterCard, Maestro and JCB

3,75 %

The amount will only be withdrawn from your account, when you order is being dispatched.1
Wire transfer
IBAN: DK3692004574079255
SWIFT: SPNODK22
1 EUR
Your order will be dispatched, when full payment has been readmitted.



We are approved and certified by NETS/Teller:


First of all, we as a company are approved and rated by NETS/Teller (the biggest payment provider in the Nordic region), which mean we comply with all their rules and safety regulations that applies for internet businesses.



128-bit SSL encryption provide by GeoTrust:


All communication between you and our payment gateway takes place via a 128 bit encrypted SSL (Secure Sockets Layer) connection provided by GeoTrust. This ensures that unauthorized persons cannot intercept the data being exchanged. All data sent between our payment gateway and NETS/Tellers payment server is also encrypted.

We do not have access to your credit card information, and do not store information about your credit card on our servers.



PCI-certified payment gateway:


Our payment gateway is PCI (Payment Card Industry) certified. PCI certification is an international security standard developed by VISA and MasterCard. The security standard sets a number of requirements for the storage, transmission and handling of credit card data, and how it should be checked that the requirements are met. Read more about PCI certification here.

PCI certification include an annual on-site review and four annual network scans of the payment gateway. This certification is performed by the security firm FortConsult. Read more about FortConsult's security here.



24/7/365 monitored payment servers:


We use DanDomain's payment gateway, whose payment servers are electronically monitored 24 hours a day, 7 days a week, 365 days a year.
Read more about the security at DanDomain's hosting center here..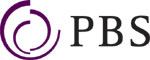 ---
1 Please note that the amount will promptly be reserved on your account as you have confirmed the order and payment. This is standard procedure when using an international credit card. We will only confirm the withdraw when your order is being dispacthed.
If you cancel your order please be advised, that it may take several weeks until the funds will be released by your bank again. This is also a standard procedure, which is agreed between the credit card companies and banks.